SA Legal Advisors LC represents both municipalities and developers in economic development projects. The partners at SA Legal Advisors are experienced with both Kansas and Missouri economic development incentives, including tax abatement, tax increment financing, community improvement districts and industrial revenue bonds.
SA Legal Advisors also represents businesses on organizational and ongoing matters. SA Legal Advisors regularly provides representation for asset purchase agreements, real estate purchases, lease review, review of financing documents and employment agreements. SA Legal Advisors also serves as general counsel to a number of businesses.
Scott W. Anderson represents municipalities and developers on economic development projects. Mr. Anderson regularly negotiates development agreements and advises on tax abatement, tax increment financing, and other economic development incentives. Mr. Anderson has a long history of representing municipalities and developers on Kansas commercial property tax abatement projects. Mr. Anderson often provides "behind the scenes" advice to taxing jurisdictions impacted by economic development incentives. Mr. Anderson also advises and consults on the issuance of both taxable and tax-exempt revenue bond financings. Mr. Anderson has served as an expert witness on revenue bond financings gone bad. Prior to starting his own firm, Mr. Anderson was an associate at Dorsey & Whitney, LLP, a partner at Gilmore & Bell, P.C., and counsel at Kutak Rock LLP.
Mr. Anderson obtained his undergraduate degree from the University of Iowa (BBA Finance, honors, and distinction, 1994) and his law degree from the University of Iowa College of Law (JD, 1997). Mr. Anderson served as an Editor for the Iowa Law Review. Mr. Anderson resides in Shawnee, Kansas with his wife and three children.
Mr. Anderson is a member of the Kansas Bar Association, the Missouri Bar Association and the National Association of Bond Lawyers.
Richard S. Schoenfeld is licensed to practice law in Kansas and Missouri. He maintains a General Practice in the greater Kansas City Area including to Topeka, as well as St. Marys, Kansas, with a focus in the areas of Real Estate Law, Commercial Leasing, Landlord and Tenant Law, Corporate Law and Entity Formation including General Business operations and disputes, as well as Business Succession and Estate Planning, including wills, trusts, and Probate.
Rich has represented individuals, businesses, contractors and subcontractors alike in matters pertaining to:
• Finance & Loan Documentation
• Corporate Formation
• Business and Real Estate Acquisitions/Dispositions
• Asset Purchase Agreements
• Seller Financed Transactions
• Stock and Membership sale and transfers
• Civil Litigation
• Commercial and Residential Leases and Lease Negotiations
• Easements
• Zoning
• Construction Law
In addition to his legal career, Rich has gained in-depth personal knowledge in several areas of law by establishing and/or having been involved in several personal enterprises including commercial real estate and business consulting. Rich also maintains his Kansas Real Estate license and is well versed in real estate brokerage matters. He is also an adjunct professor for Washburn University School of Applied Sciences where he teaches Property Law and Introduction to Law. Rich graduated with honors from Washburn University School of Law in 2003. He obtained his undergraduate degree from Kansas State University, majoring in Political Science. While at Kansas State University, he was a member of the 1992 (1992-1993) varsity football team and the Tau Kappa Epsilon Fraternity. Rich is currently active in his church and community and serves as a Director of the Tau Kappa Epsilon/Alpha Lambda Education Fund, as the current President of Topeka Solutions, is a member of the Knights of Columbus, the Kansas Bar Association, the Pottawatomie County Bar Association and the Topeka Bar Association.
CONTACT US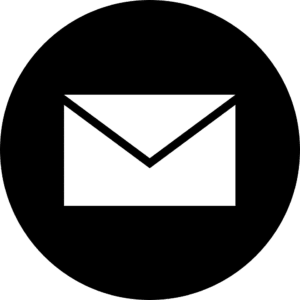 F: (913) 273-1806
ADDRESSES
8801 Renner Blvd.,
Suite 403
Lenexa, Kansas 66219
913.538.7556
F: (913) 273-1806
602 W. Bertrand Street
St. Marys, Kansas 66536 785.437.2288
© 2018 SA LEGAL ADVISORS